Neste episódio (#036):
Um bate-papo com Stefan Schimenes e Christian Gessner, co-Country Managers do Airbnb no Brasil, maior plataforma online para descoberta e reserva de espaços únicos em todo o mundo. O Airbnb foi fundado em 2008 nos EUA e recebeu, até o momento, mais de US$ 100 milhões em investimentos de fundos de venture capital como Sequoia Capital, Andreessen Horowitz, Greylock Partners e angel investors como Jeff Bezos e o ator Ashton Kutcher.
Este episódio foi gravado na FIAP, no auditório do Campus Aclimação, e contou com participação de plateia de mais de duzentas pessoas.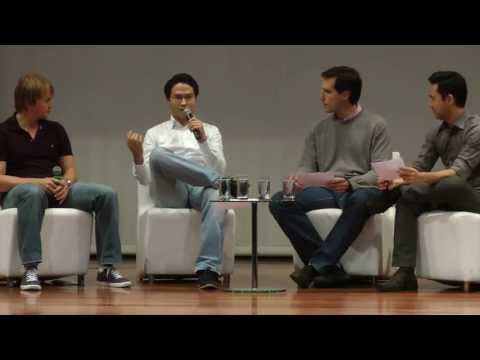 Para saber mais:
– Airbnb: https://airbnb.com
– Twitter: @airbnb
Acompanhe e participe nos canais do Man in the Arena:
O Man in the Arena é um videocast sobre empreendedorismo e cultura digital apresentado por Leo Kuba e Miguel Cavalcanti.
---
Comments are closed.